AVAILABLE ONLINE CLASSES
Make progress in less than 15 minutes a day.
25+ classes are already available
New and exclusive
16 lessons
On average per class
15 minutes
On average per lesson
+30 Practical actions
On average per lessons
UNLIMITED PASS
Subscribe now
Popular
Yearly
16,42 €
/ mois (facturé annuellement)
Billed 197€ / year
Unlimited 24-hour access to all our masterclasses (and those added each month) on your computer, phone and tablet.
Video lessons using movie standards.
A PDF summary of all lessons and exercises is provided for each Masterclass.
Possibilité d'écouter en mode Podcast via l'application mobile.
Téléchargez et écoutez vos masterclass sans connexion internet.
La garantie satisfait ou remboursé pendant 14 jours.
BONUS : Accès privé à la communauté MentorShow (+ de 10 000 membres) pour partager, échanger, progresser.
Subscribe now
We already have 6 categories
Everyone has their own passion

Wellness
Cooking
Writing

Business

Sports
Others
Take some time for yourself (finally)
Live new experiences (every day)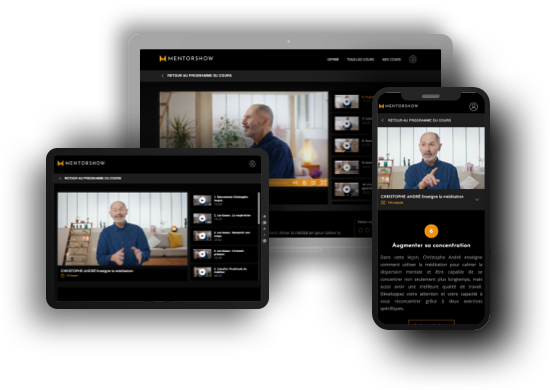 Learn from the best
24-hour unlimited access to all our masterclasses (and those added each month). Discover video lessons that follow movie standards.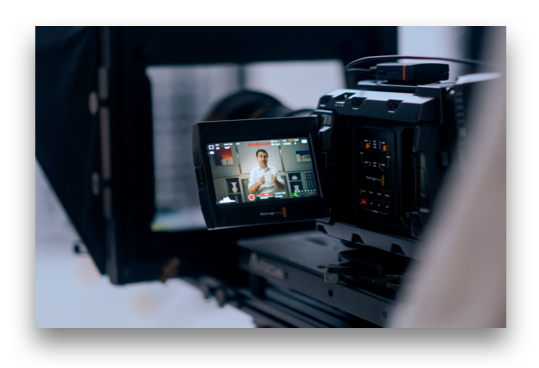 Receive (actual) support
Unlimited Pass members gain access to our Private Facebook Group: coaching, motivation, mutual help, challenges, prizes, feedback from mentors...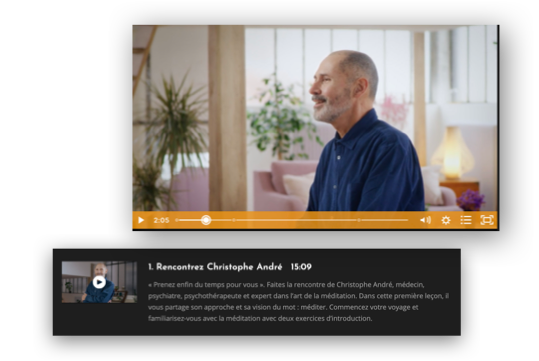 Make progress in less than 15 minutes a day
Receive e-mail coaching for 30 days when you start a new class: practical actions to do every day (takes less than 15 minutes).
FAQ
Find answers to your questions
MentorShow offers online Masterclasses taught by the most successful French speakers in different fields. Michelin star chefs, famous artists, high-level athletes and more. These video classes are 100% exclusive. MentorShow produces these online courses with different mentors. Learning becomes a real pleasure instead of a constraint.
Our mentors designed the curriculum for each online class. Each class contains different video lessons of about 5 to 20 minutes on average. Each Masterclass lasts between 2 hours and 4 hours on average.
You can view your online class on your computer, tablet, and smartphone. To enjoy the highest quality viewing experience, we recommend using the largest screen possible, i.e. your computer.
The Unlimited Pass gives you access to all MentorShow online classes and those added later, until you cancel your subscription.
We only want satisfied customers. If you change your mind, just send us an email and we'll give you a full refund if you submit your request within 14 days of your purchase.
E-Cards are now available to gift a friend. It's quick and easy: Step 1: Click on "Gift the Pass". Step 2: Register or log in to your account. Step 3: Fill in the recipient's information and schedule the date the gift will be sent. Step 4: Fill in your payment information. Step 5: The recipient gets their gift on the date given in Step 3.
👉 GET UNLIMITED ACCESS TO ALL OUR MASTERCLASSES
Get the unlimited pass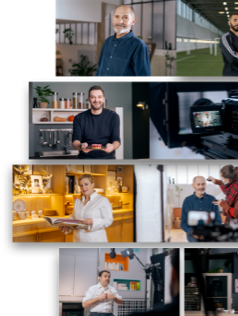 Satisfaction
If you change your mind, you have 14 days to request a full refund after your purchase.
Simplicity
Take our online classes from your computer, phone, or tablet, 24/7.
Security
We use Secure Socket Layer (SSL) technology to protect your purchases at MentorShow. We never share your personal information.