Available online classes
Over 55 hours of exclusive masterclasses
COMING SOON
New classes are added every month
Jonathan Lehmann
Bien-être
Already +20 classes
New and exclusive
16 lessons
On average per course
15 minutes
On average per lesson
+30 Exercises
On average per course
Limited offer
Subscribe now
All our masterclasses
New classes added every month
6 categories already available
Exclusive PDF guides to download
Watch wherever and whenever you want (computer, smartphone, tablet)
No-obligation
Sans engagement, vous pouvez annuler votre abonnement en quelques clics.
Garantie satisfait ou remboursé de 14 jours.
Subscribe now
Already more than 6 categories
Your passion

Well-being
Cooking
Writing

Business

Sports
Others
Take on new challenges
Access the techniques and secrets of the greatest French-speaking talents in exclusive masterclasses that take up the codes of cinema.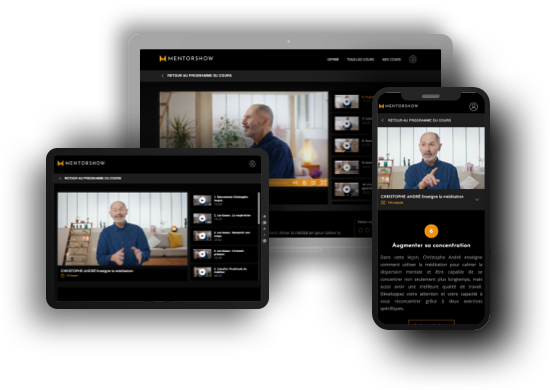 Learn from the best
Watch new masterclasses to develop your passions and increase your skills on a daily basis. Available on computer, tablet and smartphone,.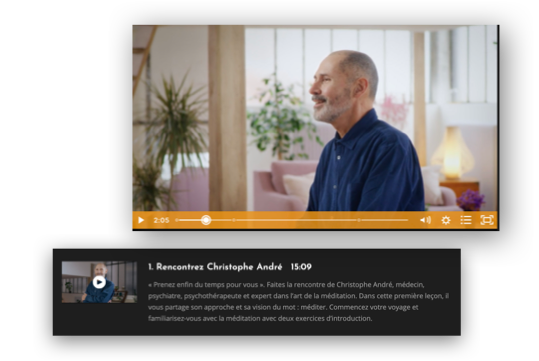 Progress at your own pace
Watch each lesson wherever and whenever you want in less than 15 minutes per day: cooking, personal development, well-being, meditation, entrepreneurship, negotiation, writing and more.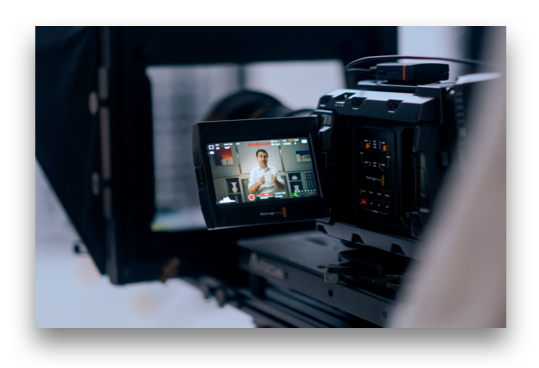 Achieve your goals
Every month, discover new masterclasses that take up the codes of cinema. Alone, with friends or with family, make every day a new adventure and meet your challenges successfully.
FAQ
Find answers to your questions
What is the MentorShow?
The MentorShow offers online Masterclasses taught by the most successful French-speaking leaders in their fields. Famous chefs, celebrated artists, elite athletes and more. These online video classes are 100% exclusive. The MentorShow produces these online courses with a wide range of mentors. Learning is no longer a hassle but a real pleasure.
What is the format of these online classes?
Each mentor designs his or her online classes. Each lesson includes different video lessons that last 5 to 20 minutes on average. Each Masterclass includes 1h30 to 3h30 of exclusive content. 

Which devices supports my online classes?
You can access your online classes from your computer, tablet, or smartphone. We recommend using a large screen, i.e. your computer, to get the most out of your learning experience.
Is there a time limit to access my lessons?
The Unlimited Pass gives you access to all our MentorShow online classes and those that will be added subsequently. You have access to all our classes until you cancel your subscription.
What is your refund policy?
We are committed to total customer satisfaction. If you change your mind, all you have to do is send us an email within 14 days after the date of purchase and we will issue a full refund.
How to offer the Unlimited Pass?
E-Card available now to please a loved one. It's quick and easy: Step 1: Click on "Offer the Pass". Step 2: Sign up or login to your account. Step 3: Fill in the recipient's information and schedule the date to send the gift. Step 4: Fill in your payment information. Step 5: Your loved one receives their gift on the date indicated in step 3.
👉 GET UNLIMITED ACCESS TO ALL OUR MASTERCLASSES
GET THE UNLIMITED PASS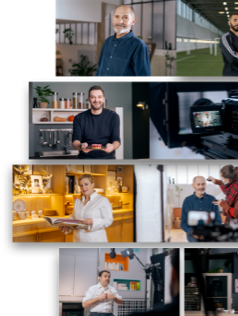 Satisfaction
If you change your mind, you have up to 14 days after the date of purchase to get a full refund.
Simplicity
Take our online courses conveniently from your computer, smart phone, or tablet, 24/7.
Safety
Your payment on MentorShow is fully secured by SSL technology. We will never share your personal data.